The Equipment Setup All New Arborists Should Have
Quite possibly the most excessive inquiries of people looking to break into the tree care industry is, "What specific equipment do I need to start?"
While this can be an intimidating question, the answer to it is relatively simple. Below is a breakdown of what you should prioritize and focus on when determining what hardware to buy prior to starting your own tree care company.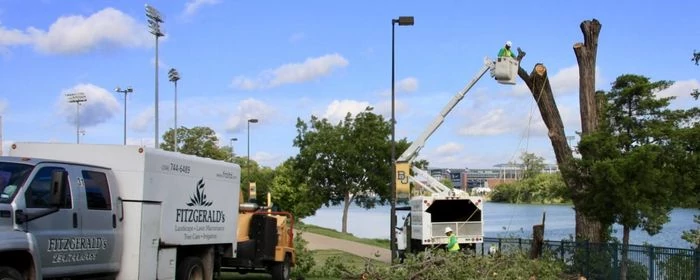 Finding the Fundamentals
In spite of the fact that there is no set list of the best starter hardware for a tree care business, there are a couple of pieces we would suggest looking into first.
Among the most important elements of a tree care company's equipment assembly is a chipper and a chipper truck. This is useful to pull the chipper itself, and to effectively gather the chips for removal.
Also, your business will likely benefit from a steerable loader, or some other kind of bigger equipment such as this to remove heavier logs.
With this, comes the fundamental components of cutting apparatuses and safety gear.
Used Or New
With regards to purchasing new versus used hardware, there are a couple of pieces of equipment we'd suggest beginning new with.
Begin with a new chipper, chipping wood is unquestionably a rigorous task, so one needs to assume that there will be a general life limit on such a machine. As its outcomes are mainly dependent on how much and how long it's been used, starting with a new one is certainly smart in terms of value.
Similarly, being sure to purchase any safety related gear, especially gear that gets you up into the trees, new would be a good approach.
You need to be exceptionally certain that all the safety interlocks and hydrodynamics of this equipment is in acceptable condition, and will actually work when needed.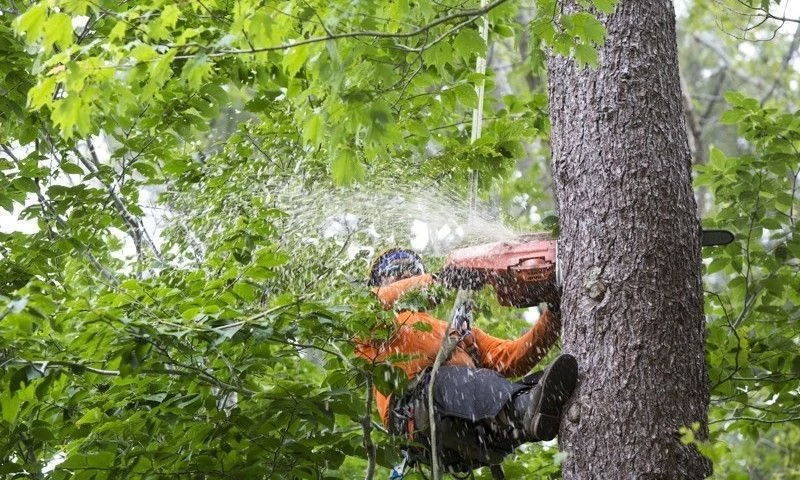 Growing Your Armada
When your tree care organization becomes more settled, adding to your armada will be important to extending your company's administrations and work capacity.
When a tree care entrepreneur has a solid business, arborist certification, and they've arrived at a point where they're finishing quality work, they will have arrived at a point where they should be purchasing a couple of used pieces of equipment to extend their collection of tools. This would be an ideal opportunity to purchase a second used truck to assist with pulling equipment and eliminating physical work.
As you take on increasingly bigger undertakings, you may likewise have to look for a couple of larger pieces of gear. To be able to manage those truly huge trees, many individuals will need a large truck with a grapple. As not everything gets chipped anymore, having such a piece of equipment is incredible for pulling things away to be handled for other wood purposes.
For organizations that begin to get into the even bigger tasks, stump cutters will likewise be ideal to have close by, instead of having to constantly rely upon another person to do the work.
Make Sure You're Ready and Prepared
As there's no question that tree gear is relatively easy to obtain, it's important that anybody hoping to begin a tree care business focus on taking the additional effort to get educated on the industry prior to actually purchasing hardware or taking on work.
Anybody can get an old truck and chipper and consider themselves a tree care specialist, yet using such an approach can do a ton of harm to the business, and is certainly something that can put workers, clients and trees at risk.
Prospective tree care experts should absolutely search out educational programs with the Tree Care Industry Association (TCIA) and any other similar resources to have the best possible start to their efforts.
The tree care industry is one that's filled with risk, and in turn, requires adequate expertise and preparedness. It's imperative that when looking to start a tree care business, individuals employ the right knowledge, resources, equipment and judgment for the most success.