Careers in ArboStar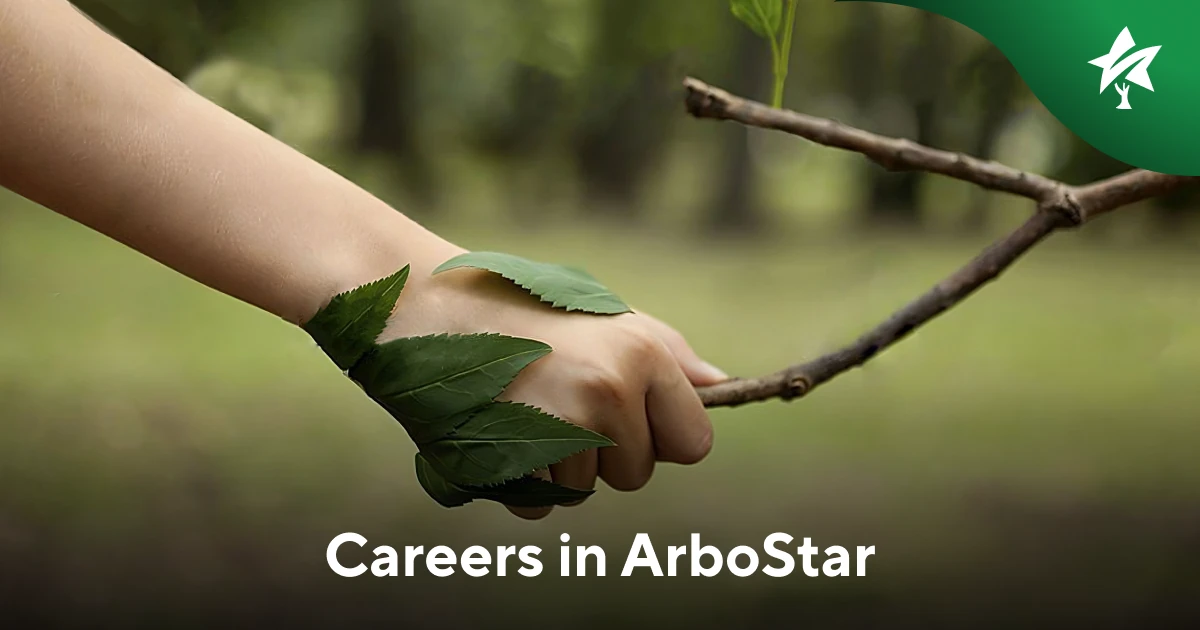 Our mission at ArboStar
is to develop software for tree care industry that will integrate the features of various programming products in one easy to use comprehensive platform. We have created a user friendly software that includes marketing analysis, business analytics and accounting, field management and administration. But our success is in our people! We have built a great team of professionals at ArboStar and are always looking to add talented and inspired people.
If you are passionate to come up with creative software solutions, love to work in a friendly environment where your contribution is valued and your opinion is always heard - drop in a line! We will be happy to hear from you!
Responsibilities
Work with engineering team to develop and deploy features to the new web app.
Rotating through, and learning the technology stacks that drive ArboStar.
Join the iOS, Android, or Web team to focus your learnings on a particular platform.
Qualifications
BS, MS or Ph.D in computer science program or 3 years industry experience
Ability to work at a fast pace with a drive to quickly deliver value to our customers
Proficiency in iOS, Android, Javascript/React
Ability and willingness to learn our other platforms ( iOS, Android, and Javascript/React)
Ability to bring your latest and greatest learning and tell us why we should use them tomorrow in ArboStar
The Role
As an Account Manager, you'll be responsible for driving sales into existing Mid-Market and Enterprsie defined accounts. Your accounts will all have strategic importance to the growth of the region. You will work with teams across ArboStar to manage all aspects of the sales process including business development, lead management, qualification, evaluation and closing. This role is quota carrying mission based, and an integral to our success.
Responsibilities
Define and execute plans for your accounts, and then exceed sales goals through stakeholder mapping, prospecting, qualifying and closing opportunities
Develop and manage a sales pipeline, by assessing and moving many activities simultaneously
Use resources effectively, including Pre-Sales, Support, Project Manager and Product Managers to meet your sales goals
Provide regular reporting of pipeline and forecasting
Participate in team-building and company-growth activities inlcuding strategy setting, sales training, marketing efforts and customer care
Travel to customer sites in Ontario, as well as travel to clients across Canada as well as some US sites
Qualifications
University or College degree in a related field
At least 3 years experience of selling a technical software product
Client focused, strong communicator, fluent in English
Able to take initiative and seek out sales opportunities
Highly driven individual with an executive focus, a strong sense of urgency and a belief in the Arbostar mission. Able to go beyond relationship management
Experience of SaaS is a must, experience of customer support, CRM or ERP is preferred
Highly responsive, highly effective multi-tasker
Able to effectively sell a creative idea and a technical product
Energetic, motivated, positive attitude
Responsibilities
Be the first point of contact with ArboStar customers.
Prompt attention to detail and resolve issues with limited information.
Eloquently troubleshoot customers issues and provide assistance to a broad base of customers.
Recommend improvements to customers current workflows and provide relevant knowledge of how the software works.
Quickly identify and escalate technically complex tickets to our Engineering team.
Own the resolution process for all customer related issues.
Successfully close 40-50 chats each day.
Responsibilities
Minimum 1 year of Tech support experience strongly preferred.
In-depth understanding of iOS and Android devices.
Excellent Verbal and Written Communication Skills.
Experience in full-time customer support, account management, or sales.
Experience in developing relationships with new customers.
Professional attitude when interacting with others.
Find out about the advantages of Arbostar
Our managers will conduct a detailed presentation for you