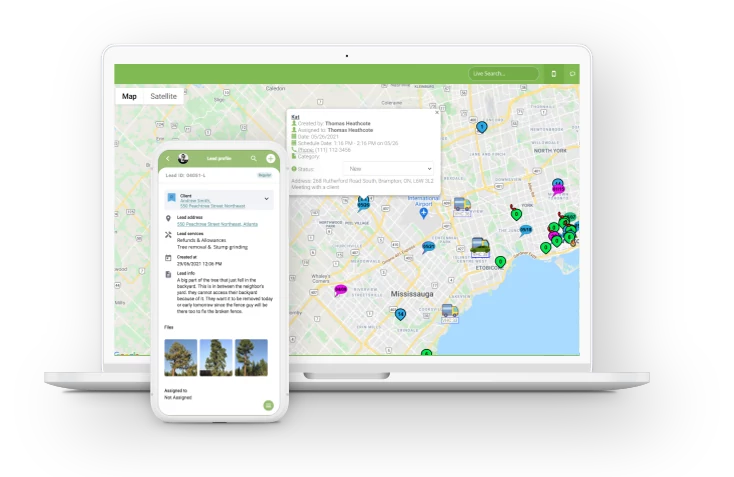 The ArboStar Customer Relationship Management Software provides everything you need to manage leads and ensure that all customer interactions are both professional and organized. It offers much more than conventional software options, as this is an all-in-one platform that also allows you to create estimates, work orders, invoices, and manage clients and tasks. The CRM ensures that your business process runs smoothly and seamlessly. Here are just some of the features ArboStar offers:
Manage your leads with ease;
Create accurate estimates by setting prices in advance, allowing estimators to calculate accurate estimates by merely selecting from drop-down menus;
Invoicing made easy;
Client management, on both a micro or macro level;
Detailed statistics and analytics, viewable by day, week, month, year, or any custom date range you desire;
Integration with email, phone, SMS, and VoIP, allowing for easy communication;
A fully all-in-one platform that does the work of a dozen apps (and more);
Historical records of every encounter with a client (first contact, lead, estimates, work orders, emails, SMS messages, phone calls, and more, all organized by date and content).
Free Demo
ArboStar Awards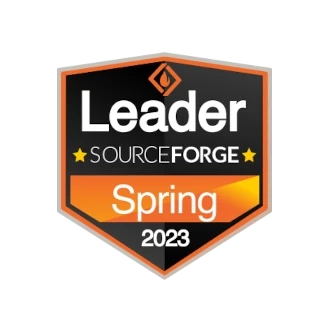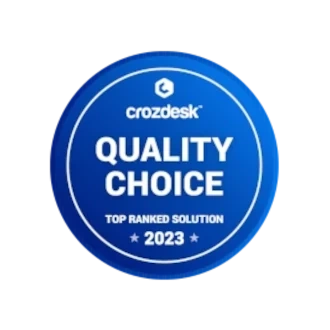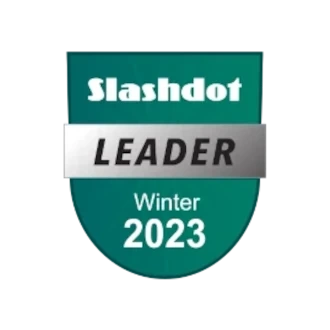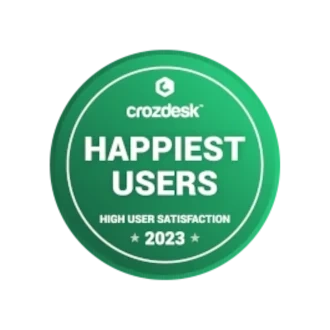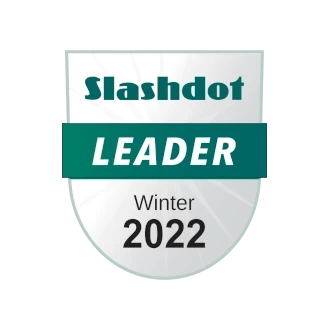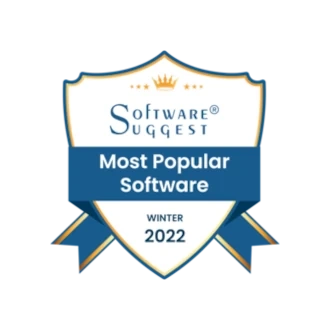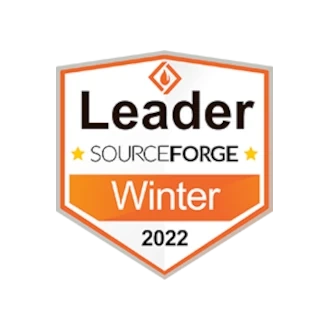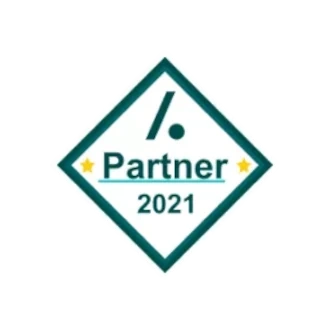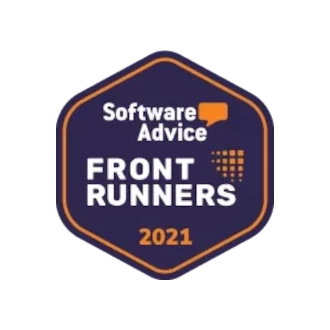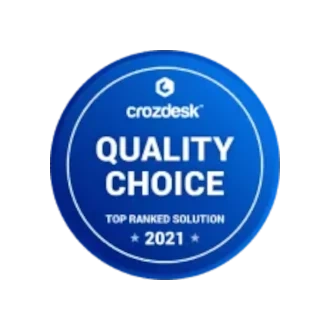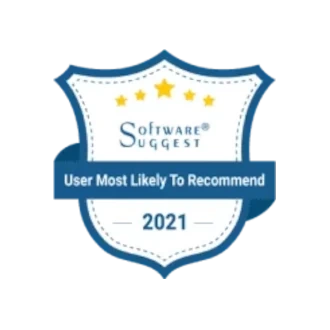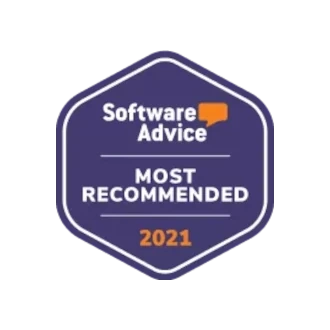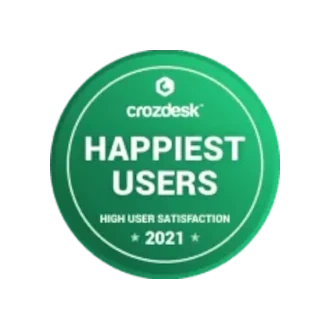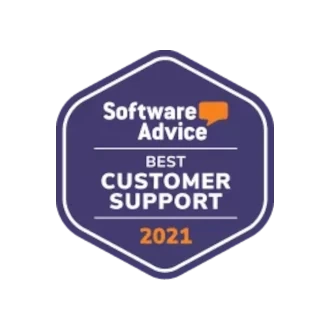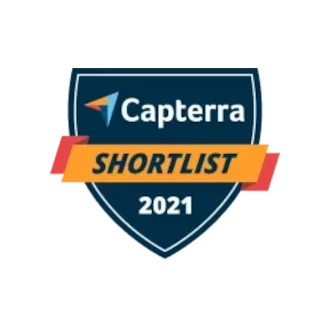 ArboStar fully Integrated CRM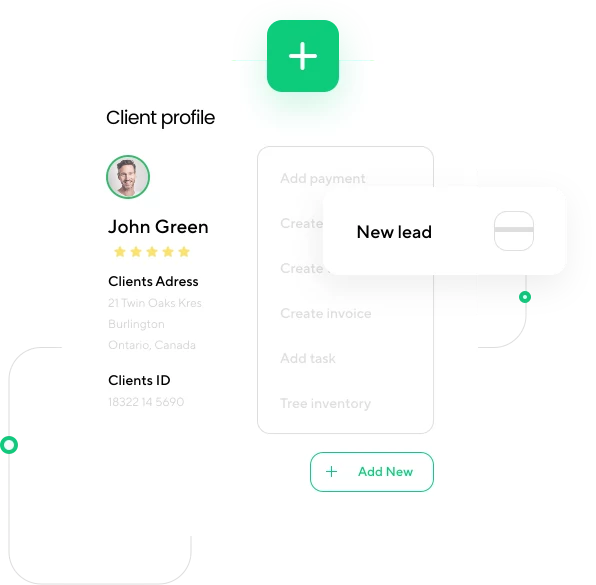 Manage your Leads
From creating a customer profile to processing an invoice, ArboStar has you covered through the entire process. The leads module helps you manage existing leads and convert them to clients. Using this client relationship management system, your team has access to both lead and customer data information from anywhere. You can quickly and easily create client profiles by simply using the "Add a Client" button. Each customer interaction (creating a lead, producing an estimate, updating the work order, adding billing information, making phone calls, sending and receiving SMS messages and emails, etc.) will be recorded (and searchable) in the client's card.
Making this client card is easy. You will be prompted to enter their information, which will then be turned into a profile that is searchable in the ArboStar customer service database. Search using keywords or information like first name, last name, phone number, email, address, and more, and filter results by many metrics, like date, number of invoices, etc. You can also "rate" clients, allowing you to see who your premium clients are when it comes to frequency of work, fast invoice payment, or any other metric that is important to you. This information can be updated or deleted with ease.
Free Demo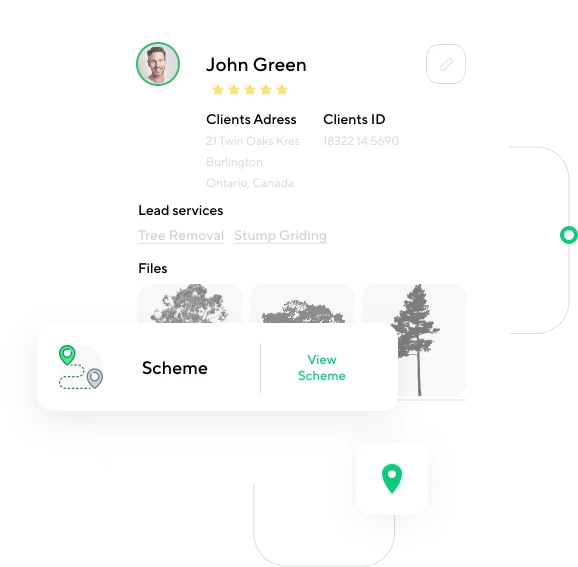 Create Accurate Estimates
Our CRM has an Estimates module that allows you to create quick and accurate estimates, right on the spot. Calculate these estimates automatically based on services, time on site, and equipment types, and send them to clients for confirmation. These estimates are highly accurate due to our Smart estimating system, because you can set the price in advance for every piece of equipment, as well as your man-hour-rate and the average price per job. Then our app will take care of the rest and suggest an estimate that best matches the job.
This technology allows your estimators to simply click what the job entails, and our app will give them an accurate estimate, leading to happier clients. This estimating software can also convert your estimates into work orders with a simple touch or click; all of the entered information will be instantly transferred to the work order module.
Free Demo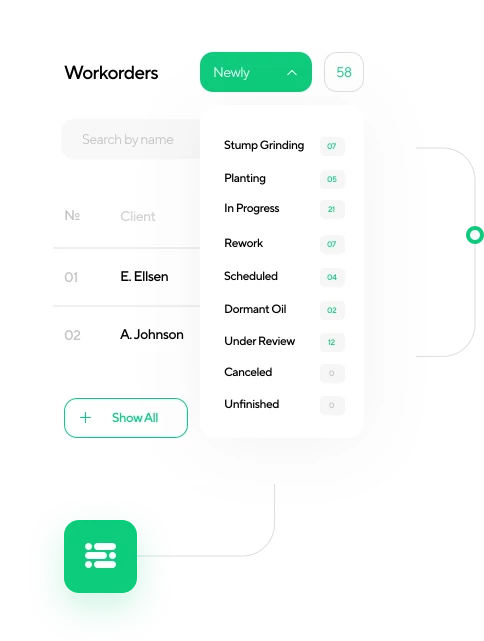 Workorders, Quickly and Easily
Contrary to most customer service management software options out there that require you to create your work orders from scratch, ArboStar's CRM app allows users to create them directly from pre-existing estimates. Using the work order module, you can manage your existing work orders based on their statuses and convert them into invoices ready for payment.
This can greatly reduce any potential confusion or ambiguities among your fieldworkers, which will reduce the number of errors made and save both time and money. These work orders can be viewed on a live map or in a list format, and can be sorted by job size, priority, proximity, due date, or by many other metrics.
Free Demo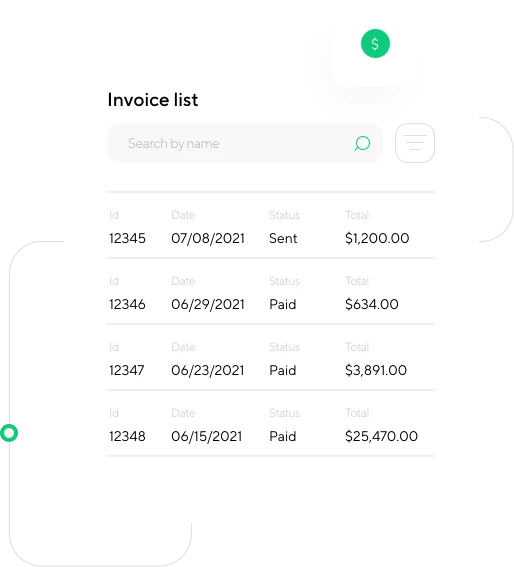 Simple and Intuitive Invoicing
Never miss a payment by making it a breeze for your customers to pay you. Our CRM converts job details and work orders into customer-friendly invoices. These invoices will be auto-generated and can be emailed to your clients complete with your branding and a link to the payment methods you accept. You can use the default text we've created or tweak it to match your business' tone. Keep track of all your invoices and their statuses and stay up to date on client payments, all from the app.
You can also set invoicing reminders to ensure that nothing slips through the cracks. These can be set as auto-reminder emails and SMS messages, that will be sent at pre-set times to your clients if invoices are late.
Free Demo
Customer Service Management Software of Your Dreams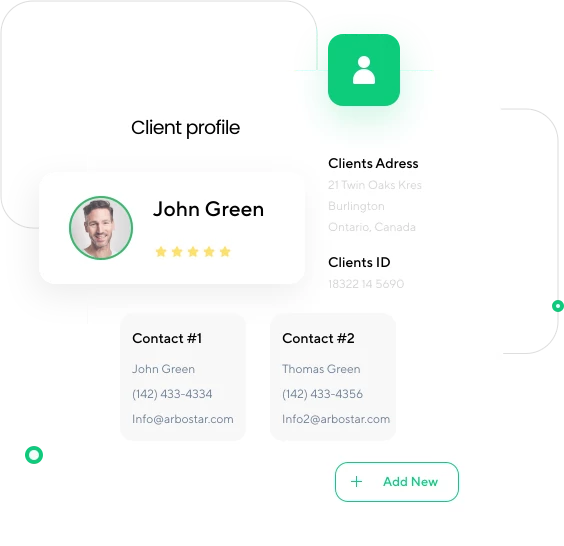 Client Management
The ArboStar Client Management Tool simplifies your customer management needs by organizing information systematically. It is not limited to names, emails, and phone numbers. You can get all files shared with the client, their payment history, and much more. With this tool, you can:
Make necessary changes to client profiles with ease;
Manage the client workflow;
Send emails or SMS messages directly from client profiles;
Monitor client payment history;
Send emails or SMS messages directly from client profiles;
Much more.
Free Demo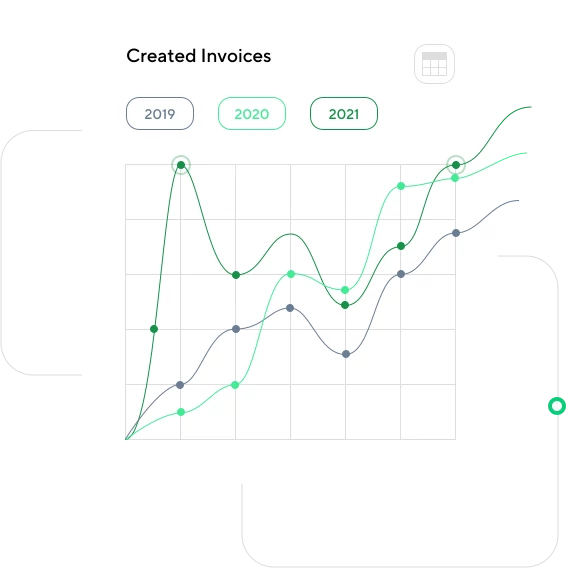 Detailed Statistics
The ArboStar system provides detailed statistics about clients, sales, estimates, work orders, invoices, payments, and analytics. Use this real-time data to make critical decisions that will impact the success and growth of your business.
Free Demo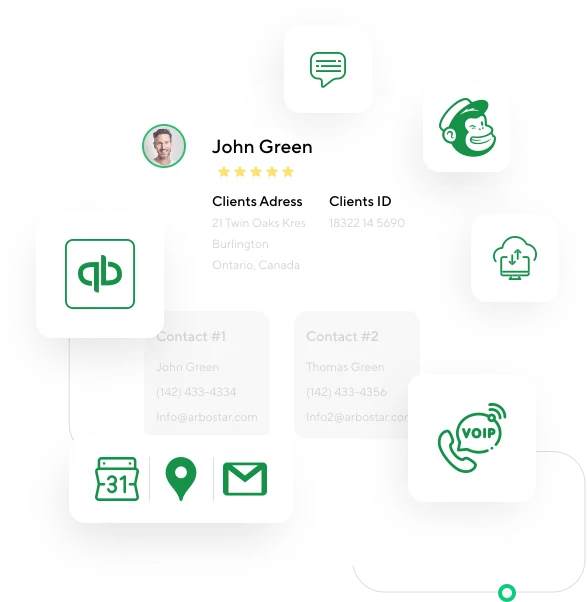 Integrations
Our CRM software is the only app you will need to manage your arborist business. This is accomplished by our team ensuring our app contains numerous robust modules, as well as having the wisdom to acknowledge that sometimes our clients will need other third-party tools as well. To provide a well-rounded experience, ArboStar provides many useful integration options such as:
VoIP;
SMS messages;
Quickbooks;
Xero;
Credit card payment apps;
Bambora (payments);
Authorize net (processing);
Google integration (Maps, Calendar, Gmail, Drive, etc.);
Free Demo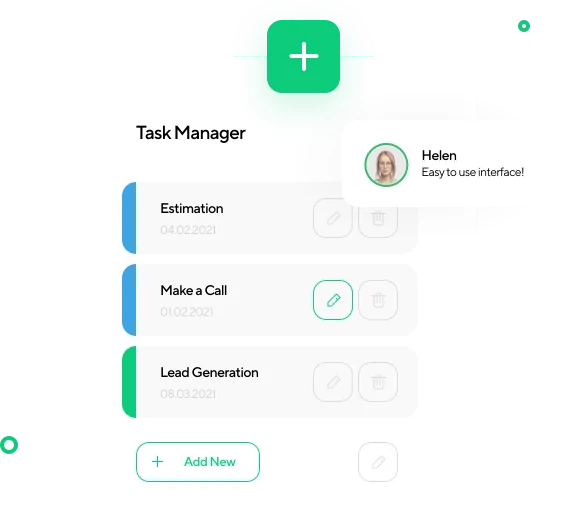 Tasks
The task module automatically populates a sortable list of existing tasks that need to get done. These tasks can be displayed in two different ways: the list format and the Live Job Map format.
Choose the list format for a quick analytical overview of all of your tasks (sorted by a variety of options, like priority or jobsize) or use the Live Job Map feature to allow you to see all current jobs at their locations, which allows you to tackle tasks in the most logistically feasible way possible.
Free Demo
Dozens of Apps into One With ArboStar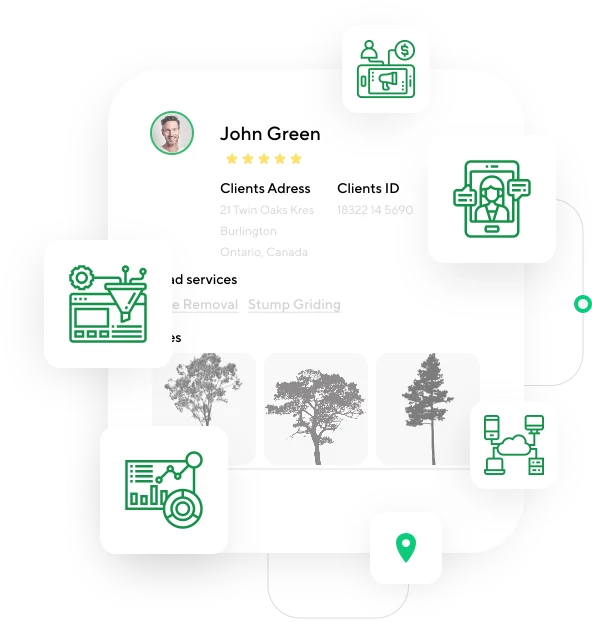 ArboStar CRM
This is only the tip of the iceberg of what our client relations software has to offer. If you're ready to take your business to the next level, try out our CRM application and stop spending time on mundane tasks our app can automatically do for you.
Sick of juggling so many apps on your phone? Instead of hopping back and forth between more programs than you can count, switch to our CRM and have everything you need right at your fingertips.
Try ArboStar today and see why more arborists choose our software than any other customer relationship management tool. You won't be disappointed.
Free Demo
Find out about the advantages of ArboStar
Our managers will conduct a detailed presentation for you