Marketing and Advertising Ideas for Tree Service Businesses to Get More Leads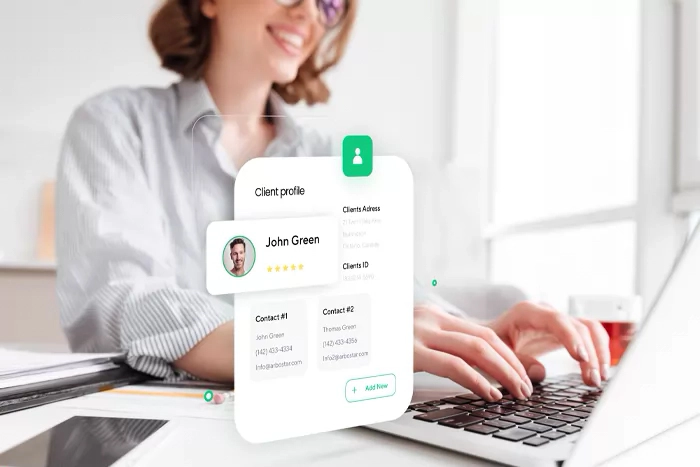 How To Grow A Tree Removal Business
The most important thing you need to do to grow a tree removal business or any kind of tree care company for that matter is to have a comprehensive business plan. This will serve as your guide in developing strategies and in positioning your company for growth. Your business plan will include your short-term and long-term goals as well as realistic sales and profit projections.
Another way to grow your business is by expanding your services. You can start out on the lucrative end of the tree care services - tree cutting and removal as well as land clearing. However, these large jobs involve a lot of risk and time. To get more money rolling in, you can start incorporating other types such as tree pruning, tree planting, stump grinding, stump removal, tree health management, and tree preservation.
Last, but not least, you will need to define your brand if you want to grow your business. A strong brand will help your company stand out. It will help you develop customer loyalty. More importantly, it will be part of all your marketing materials and we already know how important marketing is when it comes to building a business. You'll use your brand in your logo, website, flyers, business cards, social media accounts, uniforms, vehicles, invoices, and advertisements.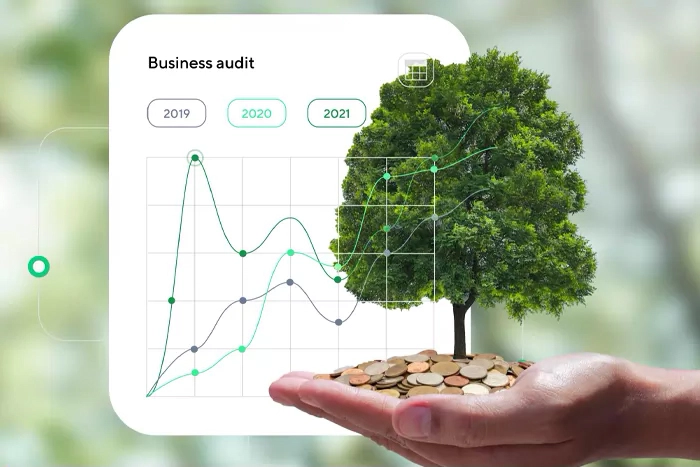 How To Get Tree Service Leads
You can't grow your tree care company if you don't have a solid customer base - people who will pay for your tree care services. You can't build a customer base if you don't even know who your customers should be. So, if you want to generate sales leads for your business, you need to identify your target market. Who are your ideal customers?
In order to determine your target market, you'll need to define your services and the benefits they can provide. Tree services include tree removals, storm damage repairs, debris cleanup, tree bracing, tree maintenance, tree preservation, tree stump grinding, etc. The benefits of getting your services are safety, the health of trees and shrubs, and an attractive landscape.
Obviously, your market will be focused on customers who require tree care services. This market will include homeowners and commercial property owners. While it's only natural to target as many customers as you can in order to drum up business for your tree service company, the truth is that a generic marketing campaign won't gain you much. You'll need to focus your efforts on one specific segment of your market to make the most out of your marketing budget.
Think of 2-3 types of customers you want to focus on. Let's try to define one type of customer for you:
Who are they? Let's say you want to focus on commercial landowners because they tend to pay well and will consistently require professional tree services.
Where are they located? Let's say within a 20-mile radius of your office.
What kind of service do they want? You can focus on customers who require tree trimming and pruning services.
Defining your target market and creating buyer personas (your ideal customers) can help you create a more focused marketing campaign that will generate better leads for your professional tree care company.
Tree Service Marketing Ideas:
Tree service marketing requires more effort than just handing out fliers downtown. You need to make the public, specifically your target market, aware of your professional tree service company. There are several ways you can do this:
Establish a website
A website is a great way to promote your brand online and provide customers with information about your services. To make the most out of your company's website, keep in mind the tips below:
Make sure that your website is simple and easy to navigate. All the information is quick to the point - where you are located, the tree work services you provide, the areas you service, and the estimated cost.
Write blog articles. Informative articles will help customers find your website when they search Google for answers. Moreover, they help prove to potential customers that you can provide the exact service they need. Some ideas for articles include "5 Signs That a Tree is Diseased" and "7 Tips on Tree and Shrub Care."
Include trusted reviews and credentials. If you are a certified arborist or a Tree Worker Climber Specialist certified by the International Society of Arboriculture, then show the logo on your website. If you have testimonials from previous customers as well as before and after photos, put them on your website as well.
Include a contact form offering a free estimate.
Don't forget to show that your company is insured.
Place your branding on vehicles and employee uniforms.
Your truck and your people are great walking advertisements. If you or your crew are driving around from job to job, people will get to see your logo everywhere. Placing your company name along with a tagline and your contact number will ensure that someone will eventually get in touch with you for tree removal services. Just make sure that your numbers and company name can easily be seen from at least 50 feet away. If you have accreditation logos, make sure to include them in the branding on your truck.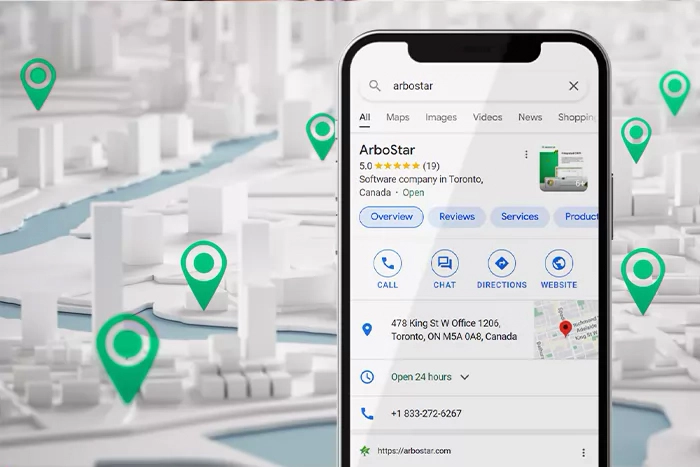 List your business in directories (online and local)
Make sure that your business can easily be found by having your company listed in various directories such as Google My Business, Yelp, Yellowpages.com, Citysearch, and Better Business Bureau. Some of these directories allow customers to leave reviews such as Google My Business and Yelp. After every job, ask your customers if they would be open to leaving a review on these pages.
Email Marketing
Send your customers and potential leads videos or guides you've created on proper tree care and maintenance. You can provide them infographics on how to determine if their tree has pests like the emerald ash borer. Providing them with all of this information helps maintain brand awareness and enables you to push them further down your sales pipeline.
Utilize Social Media
Social media platforms are a great way to further establish your brand and leverage word of mouth. You can post reviews, share before and after photos of jobs you have done. And you can even share tutorial videos on landscaping, vegetation management, disease management, etc. You can even share your thoughts on a wide variety of related topics such as the best trees for front yards and urban forestry. While this won't generate a lot of leads initially, making your brand visible and keeping it "top of mind" will help people remember you when they suddenly are in need of your services. Lead generation is a long-term process. Being able to easily connect and engage with you on social media goes a long way to making your tree trimming company trustworthy in people's eyes.
Tree Service Marketing Mistakes:
It's an unfortunate fact that people don't think they need the services of tree experts until the problem is staring them in the face. So, going the traditional marketing route such as television ads, radio ads, billboards, and direct mail ads may not be an ideal route for your company.
Competing with the big brands is a no-no unless you already are one. They have a much bigger budget than you have.
Forgetting to ask people who inquire about your tree company where they heard about you. Without this information, you will be unable to determine where your leads are coming from and where your marketing budget should be focused on.
Forgetting to measure your marketing results. How many people clicked on an offer, how much time did a lead convert into an actual sale, how many dollars did you spend in marketing as a whole, etc. You won't be able to create an effective marketing plan for the future as well as predict future sales without all of this data.
Not having a plan for cross-selling and gaining repeat business. You want to generate repeat business from customers who already trust in your professionalism and tree expertise. They'll be easier to convert to a sale than a potential customer. If you performed a tree removal service, then you can offer to remove or grind the stumps as an added service. If you provided a bit of tree trimming, ask if they would like to hire your company for repeated maintenance services in the future.
Tree Service Advertising Ideas:
Tree service advertising is not limited to getting an ad placed in your local newspaper or community newsletter. It also is not as simple as getting your local radio station to talk about your tree stump removal services. There are creative and less expensive ways you can call attention to your tree removal company.
Use a fun lawn sign
Whenever you're working a job, place a sign on the front lawn to help promote your business. A sign with the name of your company and contact number along with the fact that you're already working on a neighbor's yard will be good advertising. As an added bonus, you don't need to spend more than $20 to drum up new business.
Give away unique merchandise
Brochures, fliers, and other printed ads are easily forgotten. But gifting customers with unique merchandise can help them remember your tree removal company. For example, gifting them with a small plant after a job will cost a few dollars but generate lots of free advertising when they tell all their friends and neighbors about the quality of your service.
Create a customer rewards program
Everyone loves customer loyalty programs, so your customers shouldn't be any different. For tree care companies, a referral program is a great option. Getting your customers to recommend your business to others is the best kind of advertising. For each successful referral, you can offer credit on future services or a gift card. They'll feel like they've won which will motivate them to refer your business to others again and again. You can also choose to provide a discounted price for your new customer which would boost their satisfaction with your service.