What You Need to Start a Tree Removal Service? A Perfect Business Plan for Success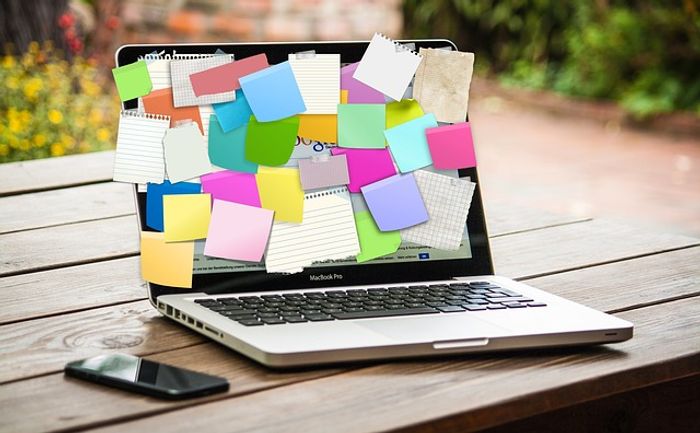 You need to have a business plan
A tree service business is a great business venture. It's sustainable; there will never be trees that won't need your attention. It's a steadily growing industry currently worth $29 billion. Plus, it can be easily run from your home. You can even start out as a part-time business if you don't want to commit to it full-time yet.
Of course, that doesn't mean that starting a tree removal business is going to be easy. It will require you to be a skilled arborist. Along with years of experience in the tree service industry, you'll need to have business management, pricing, and customer service skills. Not to mention, you'll need tools and an actual tree service business plan.
If you're serious about starting this enterprise, our "How to Start a Tree Removal Business" guide should help you determine what you'll need to succeed.
What Is Needed To Start A Tree Service?
Starting a tree service company, or any other type of company for that matter, can be overwhelming. In this section, we'll list down everything you'll need to accomplish to serve as your checklist. Later on, we'll tackle each task to give you a better idea of how to cross it off your to-do list.
Writing a business plan
Acquiring capital
Choosing a legal entity
Registering your company
License and certification
Setting up your accounting system
Acquiring equipment and crew
Getting insurance
Promoting your business
How to Write a Tree Service Business Plan
A business idea can never be turned into a reality without a solid plan. This plan will serve as your roadmap - stating the focus and purpose of your business, how you are going to achieve your business goals, and when you plan to achieve them. With it, you can monitor and assess the growth of your business.
So, how do you go about writing a business plan? To be honest, there is no right or wrong way to create one. You just need to make sure that you write one that meets your needs. If you're writing the plan for yourself, we recommend utilizing the lean startup business plan format. This format focuses on the key elements of your business plan such as your value proposition, revenue streams, cost structure, key resources, key partnerships, key activities, and customer segments. We'll discuss some of these elements more thoroughly below.
Acquiring Capital
How much money do you actually need for starting a tree trimming business? Well, it depends. The actual amount will vary from one company to another. It will depend on the services you plan to provide, the equipment you buy, how many people you plan to hire, the tree service business software you use, etc. In general, the cost of getting this kind of business off the ground ranges from $10,000 to $50,000.
To get a true idea of how much money you need to invest in your tree care company, create a spreadsheet estimating all of your startup costs such as license fees, permits, equipment, insurance, branding, marketing, etc. Don't forget to include how much you think you'll need to keep your business running for at least a year (e.g. operational expenses, employee salaries, supplies, your own salary).
Once you have a rough estimate of how much capital you need, it's time to decide how you'll get the necessary funding. There are several options open to you such as small business loans, personal savings, small business grants, crowdfunding, and bootstrapping. Choose one or a combination of these options to set up your capital.
Define Your Revenue Streams and Key Partnerships
How will your tree service company make money? What services will you be providing? What are the types of jobs that you can do and what jobs will you subcontract to other companies? For example, you can specialize in tree trimming and removal while you subcontract another tree company for tree health inspection and treatment. You can also choose to subcontract YOUR tree maintenance services to landscaping companies. Other services that you might be interested in offering include tree pruning, stump grinding, tree bracing, tree planting, tree storm repairs, and fertilization.
Pricing Your Services
When you have your list of services defined, the next step is to price your services. Keep in mind that you'll need to make a profit if you want your business to succeed. Offering the lowest price will not guarantee that your business will thrive. In order to determine the right price, you need to consider several factors such as the current costs in your area (e.g. gas, labor, insurance premiums) and competitors' prices. Make sure that your prices are able to cover all of your operational costs as well as your profit goals.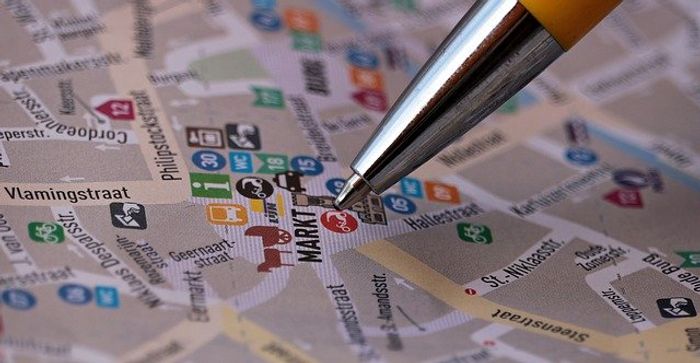 Defining your target market
Who are your customers? Will you offer your tree care service to residential clients only? Or will you include commercial clients? While you'll encounter more clients in residential areas, a lot of the profit and steady income will come from servicing commercial properties. This is because these properties require constant upkeep. Offering them your services on a monthly basis will help ensure a steady stream of income for your business.
Choosing a Legal Entity
You can structure your tree removal business as a sole proprietorship, partnership, LLC, or a corporation. The legal entity you choose will have an impact on your business name, taxes, and liability. You may want to consult with an accountant or a lawyer to help you choose the best structure for your company.
Choosing your business name and logo
Choosing a business name is not easy. You want to pick one that is professional, easy to remember, and gives a clear idea of what your company does - tree removal services. Remember, this is the name that will appear on the side of your trucks, your social media pages, uniforms, and documents (i.e. quotes and invoices). You'll need to take some time in choosing what says "tree service company" best. Just don't take too long that it prevents you from starting your business altogether.
Once you have the name, it's time to determine what your logo will be. Like your business name, this will also appear everywhere from your documents and business cards to your marketing paraphernalia. Take note that hiring a professional graphic designer is not always necessary. There are platforms that enable you to create your own such as Canva.
Pro Tip: make sure to check if the name and logo have been trademarked or are currently in use before making any final decisions.
Registering Your Tree Removal Business
You will need to register your business with the local and state agencies. You may also need to register with the federal government, especially if you want trademark protection. The registration process will vary depending on the type of entity you choose and the area where you will be conducting your business. Get in touch with your local municipality for instructions and requirements, so you can prepare your documents as well as money for the permits and fees.
Pro Tip: don't forget to register your domain name and social media accounts while you're at this stage. Securing it early ensures that no one else takes it before you can get around to setting things up.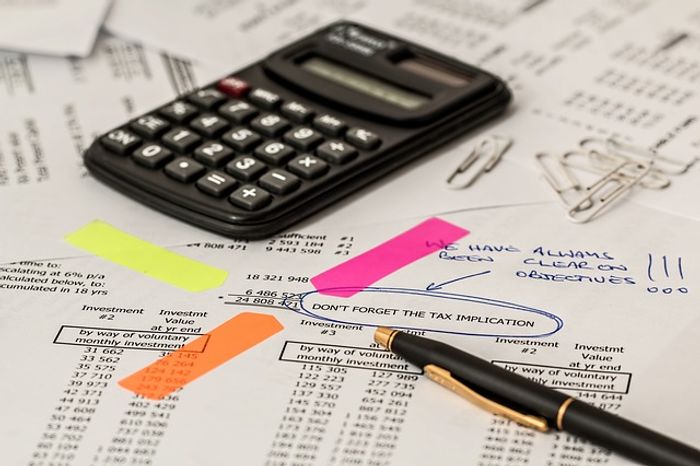 Register for Taxes
Get an employer identification number or EIN from the IRS. This is necessary if you want to open a business bank account, obtain business loans, and establish business credit as a professional arborist. An EIN also enables you to file business taxes, adds credibility, and prevents identity theft.
License and Certification
You will need to acquire certain permits and licenses in order to operate your tree removal business. You will need to do some research to find out what types of licenses and permits are required by your local and state agencies for small businesses.
How to get a tree service license
While you don't generally need a tree service license in order to become an arborist, some states such as California do require it. It's important that you check with your local and state agencies to find out if you will need one.
Licensing guidelines do vary from state to state. But to give you a general idea, the requirements of a tree service license in California include a minimum of 4 years journeyman level experience and passing a two-part state exam with the Contractor State License Board.
Certification
Technically, you don't need to be certified as an arborist to operate a tree removal business. You can just employ people who have training in tree care. Usually, training in this industry is done on the job. But you can also acquire certification from the International Society of Arboriculture (ISA) by joining their training programs.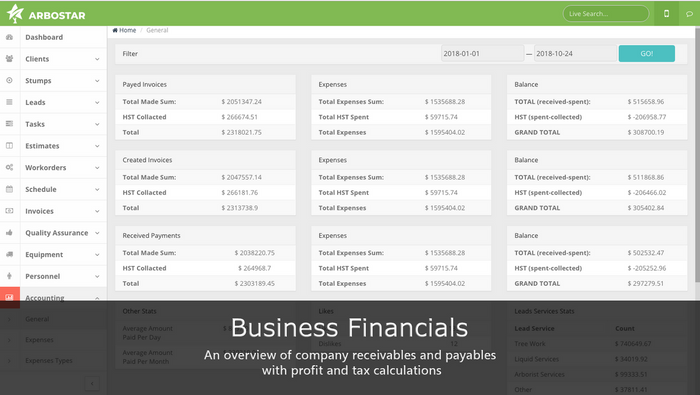 Setting up your Accounting System
Open a business bank account as well as a business credit card for your tree removal company. It's important that you separate your personal finances from your business finances. You also need to set up an accounting system that will help you create, manage, and oversee the budget. This will also allow you to set and adjust your rates, and file your taxes. You can choose to do this on your own or get an accountant to do it for you.
Pro tip: aside from getting accounting software, we recommend that you get a tree service business management software. This software will enable you to accept bookings, schedule jobs, track hours, and submit quotes as well as invoices. It will help you run your business more efficiently.
Acquiring Equipment and Crew for your Tree Care Company
What are the essentials when you're starting a tree service company? How many people should you hire as your crew? The answers to these questions will depend on what services you are going to offer and how big of an operation do you want to run.
The tools that you most likely will need are:
ladders
saws (chainsaw, climbing saw, ladder saw, and pole saw)
helmets
climbing ropes
bucket truck
stump grinder
ear protectors
eye guards
bush hogs
mini skid steers
brush chippers
block trailers
bull ropes
climbing boots
orange cones
oil can
clips
wedges
As for your crew, you can choose to go solo in the beginning and just subcontract jobs to other tree care companies. You can also choose to hire a small crew and hire more people once your client list starts to grow.
Get Insurance for your Tree Care Company
Tree removals and other professional tree care services are dangerous work. You'll be operating equipment that carries with them a certain amount of risk (think saws, axes, and ladders). While you can do your best to prevent accidents, they can still happen. You will need to get general liability insurance to cover your company and any compensation to be given to property owners, equipment insurance, and worker's compensation coverage. Make sure to shop around to get the best coverage and terms for your tree care business.
Promoting Your Tree Service Business
Word of mouth and referrals are typically the main marketing channel of tree care businesses. However, since you're just starting out, you'll need to do more to get your company noticed. This means investing in both offline and online marketing.
Use social media to get visibility. Establishing a web presence also helps. People who search for your services on Google will be able to easily find you. You can print fliers and professional business cards that you can pass out. You can even take an ad out in your local newspaper or offer coupons or free estimates to get the word out in your community.
All of these activities cover the basics of starting a professional tree service company. Take note that success does not happen overnight. You will need to invest time, money, and a whole lot of effort to get there. But as long as you've got a solid plan and you follow through with it, you increase the chance of your company succeeding.