ArboStar Integrations
You will find all the integrations necessary to quickly and efficiently link the various other technologies your business needs with the ArboStar system, making ArboStar the first truly all-in-one business management platform out there.
The vast majority of the third-party programs that arborists use on a routine basis can be integrated directly into ArboStar. While developing our software, we wanted to create a platform for arborists that would require the minimum time possible switching between apps.
This is why when we made ArboStar, we took integration very seriously. We currently offer over 24 third-party software integrations, allowing you to keep all of your data in one unified platform, resulting in greater ease of use, comfort, and efficiency.
Free Demo
ArboStar Awards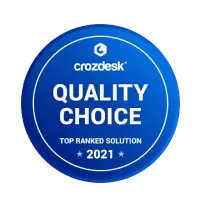 Numerous Integrations for all Your Tree-Care Needs
ArboStar's business management platform allows full integration with the other apps and programs you may be using. Here are just some of the types of apps that can be integrated with ArboStar to produce the best all-in-one business management platform for tree care companies:
VoIP
SMS messages
Quickbooks
Xero
Credit card payment apps
Bambora (payments)
Authorize net (processing)
Google integration (Maps, Calendar, Gmail, Drive, etc.)
Free Demo