How to Prepare for the Slow Season
Along with the changing seasons comes a shift in contractor demand. That means that most contractors will have to brace the slow income season. Regardless of the industry, your tree care business belongs to; you must recognize the issue brought about by the slow season so you can keep your business running and maintain overall productivity.
As a business owner, you might be thinking that customers aren't planning to upkeep their trees during the slow season. However, you might not know that there are still several opportunities that will allow you to keep the cash flowing.
In fact, there are plenty of ways that you can prepare your business for the slow season and even improve, if not retain, its productivity as it comes. That said, let's talk about how you can prepare your business during this time.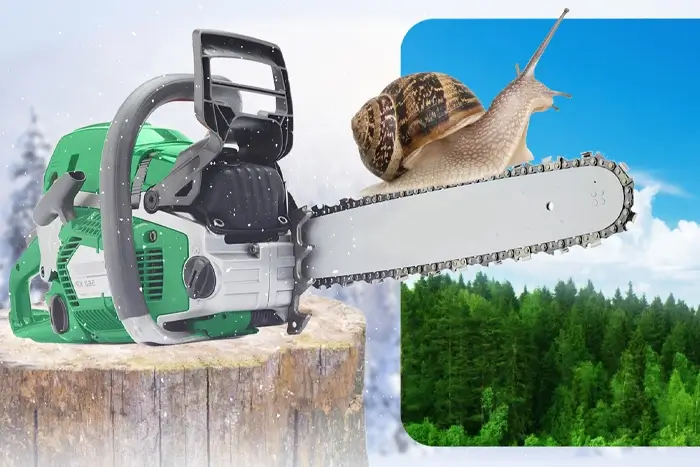 How to Prepare for the Slow Season
Preparing for the slow season allows your business to continue enjoying a consistent cash flow as long as you do it right. Here are some of the ways to do that:
1. Conduct Research
Even before the slow season approaches, it's crucial to allocate some time and effort in doing research and collecting information regarding the needs of your customers. It can significantly help you and will serve as a vital resource which you can use during the slow season. By doing research, you can figure out what kind of services you'll be offering during that period. Moreover, you can start offering such services as the slow season starts approaching.
2. Allocate Enough Budget
Another vital preparation you should make prior to the slow season is budgeting. During this period, you want to keep your budget tight by running your business on smaller finances. It can be achieved by reducing administrative costs, particularly those aspects which you might not deem necessary during the slow season.
Also, it helps if you don't hire extra employees or allocate resources for other businesses you're expecting.
3. Start Marketing
It also helps a lot if you start marketing your services even before the slow season starts. After all, marketing campaigns will take a little while to take effect. You want to make sure that your customers know the type of services you offer useful during the season. Also, you want to focus on the importance of maintaining their systems throughout the year.
You should also prompt your technicians to share your promotions and deals via brochures, flyers, or perhaps during service calls or via social media. You can even start sending emails to your customer base.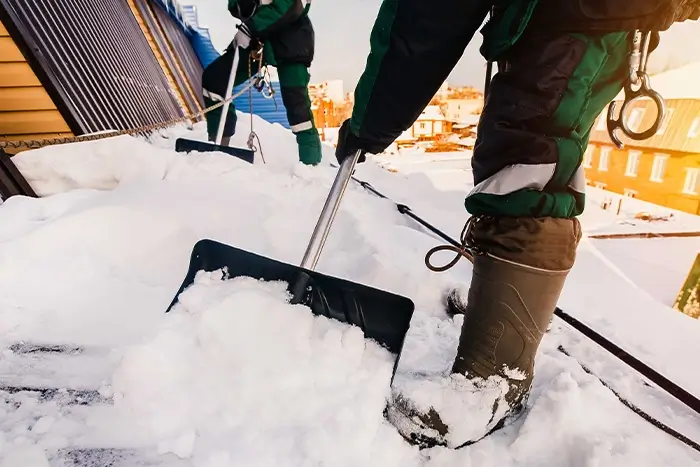 Types of Services You Can Possibly Offer
Despite the slow season, there's still a variety of services you can offer to keep your business running. They're as follows:
1. Preventative Maintenance
Preventative maintenance can be considered a sought-after service as customers can keep their home systems secure after an evaluation done by your technicians. With preventative maintenance, customers will be able to realize the need for home servicing.
One of the significant benefits of selling your service to your customers is that they will be able to prevent any substantial expenses or possible damage to their properties by having the work done a lot sooner. It can be a really good offer for those who don't want service agreements but are eager to maintain the condition of their home systems.
2. Inventory Clearance
Having an inventory clearance or an "end of season" sale can be an excellent means of increasing your business' revenue. It's also a great way to provide your customers with useful items that can help improve their current home systems.
It works better if your business sells tools or equipment for home systems. When holding an inventory clearance, it's best to create a sense of value and urgency for the products you want to sell.
3. Service Agreements
Service agreements are one of the common methods used by contractors to meet their bottom line come slow season. As a business owner, you can offer tiers of service agreements for your customers based on their specific needs.
For example, there might be some customers who just want a basic plan. Meanwhile, some prefer paying for premiums and have materials included in the agreement. You want to offer such plans as insurance for your customers and assure them that you can provide services throughout the year.
4. New Services
There are instances where your services might not be in demand during a slow season. In that case, you want to offer new services which your business hasn't tried offering before.
Try thinking about the type of services that your area needs, and train your employees on how they can render such services. For example, if your neighbourhood requires snow removal services, then you can train your staff to offer such service even without the need for tons of equipment or skills. This way, you can still keep your business running for the winter season while equipping your employees with a new set of skills.
Final Thoughts
While the slow season can often cause the demand for your services to shrink, there are still lots of work your business can tackle. Preparing your business in advance will help you keep it running successfully during the slow season. Apart from that, it also helps you to stay relevant to your customers and keep the cash flow coming.