Growing Your Tree Care Company Online
If you're similar to most tree organization proprietors out there, you're likely exploring approaches to pull in more clients.
Growth is undoubtedly important to any business, especially any that works in tree care. It is a fast changing, busy and competitive industry, one that requires an absolute effort in terms of thoroughness and effectiveness in marketing.
In the modern, computerized world, individuals can research anything without issue or difficulty on the web. This emphasizes and highlights the importance of prioritizing digital presence, fluidity and accessibility when marketing.
Remember that your site is an expression of your business, and in turn, is responsible for impressions of it. It is likewise directly involved in the initial feelings and perceptions most will have of your business, as well as convey what your business prioritizes, and what it can accomplish.
Putting resources into the online presence of your tree care business is a critical piece in the effort of drawing in new clients.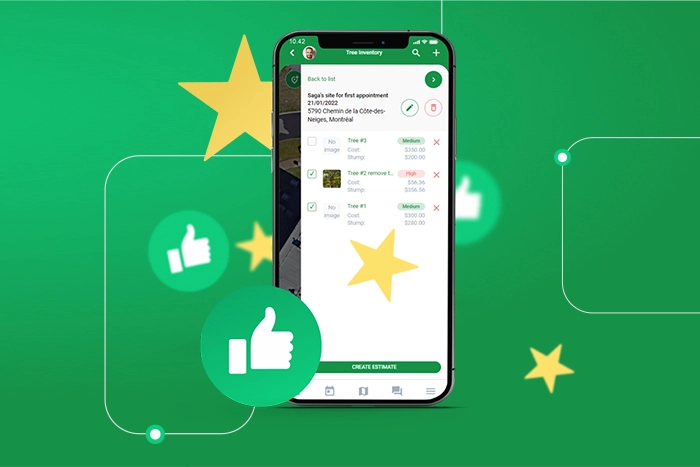 What A Decent Tree Care Business Should Have Online
With regards to an extraordinary online presence that clients can identify with and trust, there are four things to remember.
Straightforward, User-Accommodating Navigation
Try not to convolute things for your clients. Keep your site a perfect, client drawing machine, and be sure to keep it free of confusing elements, structuring or wording. Make everything on your website about how you can help your clients, and be sure to make an easy, clear connection to the transaction, contact or application process.
Streamlined Service Pages
The best tree care locales incorporate interesting pages that depict their key administrations and services, like tree removal, tree trimming, and stump grinding in detail.
This is significant for the reasons that:
It unmistakably highlights and portrays the administrations you give, in a flattering and credible manner.
It contextualizes the geographic territory you operate in and specifies your types of work in a way that gives web search tools better success in interpreting your company, and in conveying it to the very individuals who are looking for such administrations.
Audits and Testimonials of Work
Trust is a major factor in creating leads, so ensure that you have a cutting-edge tributes page to flaunt your abilities and hardworking attitude, as well as just how glad your clients are with your work.
Also aim to incorporate photographs and other visuals of professional service. Show your potential clients what they can expect when they choose to work with you.
Features
Make it understood and obvious throughout your entire site what specific communities (or districts) your business serves to guarantee the best perceivability possible in indexed lists for nearby searches.
Remember to also incorporate accessibility and dynamic elements, like a site that functions well on tablet and mobile, a button to call, or a map interface that displays your company's reach.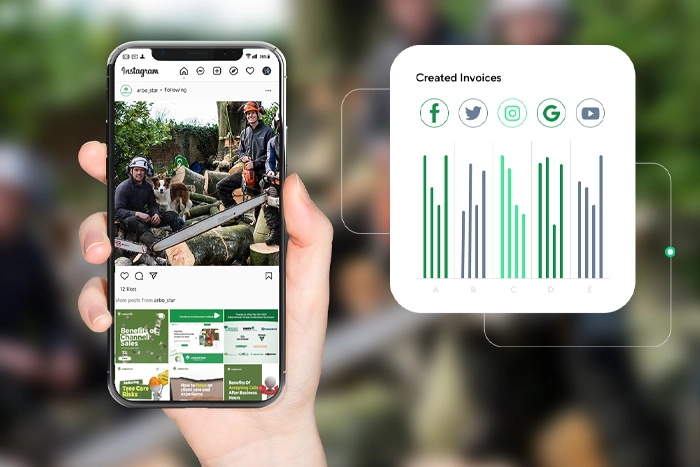 Prioritize Online Platforms
When aiming to improve your tree company's online rapport, it is also pivotal to consider online communication platforms. Through these means, companies become all the more accessible, visible and pertinent to the public.
It likewise adds credibility on the part of your business, as by having a good public standing, it can come across as much more credible. By incorporating online social platforms into their marketing efforts, arborists can become more versatile and prevalent in advertising, communication and promotion.
Consider Your Company Website Essential
It's difficult to achieve the best possible results in marketing if internet presence isn't taken into account.
Because of this, it's imperative to prioritize your website's overall functioning, as well as its regular monitoring, auditing and updating.
You should employ a website organization platform that can give you definite reports of where your leads came from, your related expenses, as well as any other crude information on how your site is performing.
A decent organization will set up key measurements to track and record that data as guests are using your website, so that you precisely know what's working and what's not.
As it's hard to make any enhancements to your marketing without data, it's important to note the importance of analysis and detail when considering means of digital business presentation. While best options may vary by circumstance, among the best choices for online methods of advertising are social platforms and detailed websites, especially those that allow for a facilitated highlighting of services, professionalism and reputation.