Analyzing The Risks In Tree Care
For tree care organizations, the dangers are far more prominent than most others. Not only should you manage regular business and client related issues, you likewise have industry-explicit dangers relating to safety, gear, tools, and your clients' properties.
As an entrepreneur, it's imperative to shield your company from the potential risks involved with the work you do, so that you can plan for them. This is why adequately understanding risks and dangers in tree care is so important. Without the correct safety approach, your tree service business is at a notable danger of loss from the expenses of harm, injury, and claims.
Tree care companies are vulnerable to an assortment of hazards and risks that can pose a threat to their operations.
The following are just some of the risks faced by tree care organizations.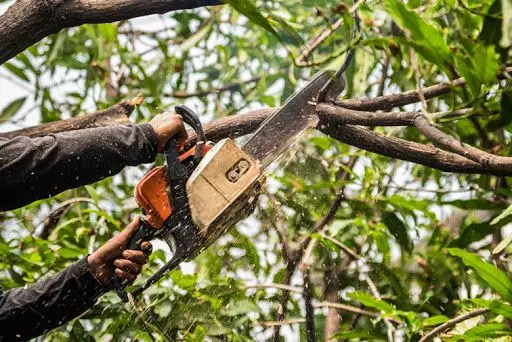 Liability Risks
This classification covers an immense scope of the likely dangers faced by a tree care business, from harm to a client's property to injury. It basically alludes to the responsibility arborists, or any other company may have, to conduct safe and legal operations.
Through this expectation, tree care specialists are obliged to not cause harm or damage to anyone or anything while doing their work, and if they do, are considered legally responsible and at fault.
Furthermore, if your business has an area that is accessible to the public, for example, an office where clients come to pay their invoices, you're additionally responsible for anything that may occur on that property.
Worker Related Risks
The tree care industry is perhaps one of the most hazardous occupations that exist. Worker related dangers are pertinent in this industry, mainly due to the nature of work it involves.
Because of the numerous uses of hardware, gear and unsteady trees involved in this line of work, employee safety is a major issue and risk to tree care companies.
Examples of employee-related risks in tree service:
Trimming tools, shredders, and stump processors are all able to bring about genuine cuts and harm to workers.
Injury from lifting is normal in tree care, and incorporates hernias, injuries, and strains.
Working at high statures can prompt falls.
Safety gear inconsistencies or inadequacy can cause dangers to worker protection.
Poorly managed tools and hardware can cause injury.
Electric shock from electrical cables is possible when working in trees.
Reducing Tree Care Risks
As a tree service entrepreneur, it's your obligation to set up and implement thorough safety and risk conventions for all workers to strictly adhere to.
Regular safety meetings, daily wellbeing briefings, as well as work safety reviews, can go far in terms of decreasing work risks and problems.
Consistently analyzing operations, as well as managing gear well is essential to risk avoidance in tree care. Regardless of its extensiveness, it's important to note that a tree care risk approach is only as good as it's consistency and application.
Notwithstanding one's best efforts, hazard can't be completely eliminated in tree management. It can, however, be averted and managed through proper planning and strategy. Tree service protection strategies are essential to guaranteeing operational safety, and should be a relevant to all arborists. While helping shield your business from any monetary or legal misfortunes that may arise, this planning can assist in foreseeing and limiting the numerous dangers related to the tree care industry.