9 Marketing Trends You Must Not Miss in 2021
At one point in time, data-driven marketing, artificial intelligence and voice-based search engine optimization were extremely ambitious concepts that bordered on the impossible. However, today, such innovative online marketing tools are some of the top priorities for tree care business owners in 2021.
After all, why wouldn't they be considered essential? If your company has any desire to remain competitive in today's online market, it must learn to adapt to the fast changes that continue to occur in digital marketing.
Don't be fooled, this is a time when digital marketing is moving faster than ever and where consumer interest and behavior are difficult to plan for. In such tumultuous conditions, marketers can no longer base their strategies off of the hope that their educated guesses and traditional methods will continue to work with the same efficacy.
Continue reading to discover 38 essential digital marketing trends for 2021 that can help your tree care business not just persist, but prosper in this time of advanced technology.
Chatbots
Chatbots continue to be an increasingly essential component of digital marketing. This AI-based innovation offers instant messaging to communicate any time of day with your clients or different site visitors.
In fact:
Chatbots are expected to power about 85% of customer service over the coming years.
Most chatbots offer 24-hour services, instant responses to incoming messages, and quick answers to questions.
Many people like using chatbots as they can be responsive 24/7, provide answers instantly, accurately retrieve data, as well as never lose patience. Virtual assistants like these provide great customer service by reaching customers' expectations and by automating tasks –meaning you can focus your limited time on more essential work.
Many companies already incorporate chatbot technology in their operations, and use it to completely automate the logistics of their services. For example, you can request services from a company via chat (usually based through Facebook Messenger) or through voice enabled products (like those offered by Amazon Echo), and the chatbot will organize the details of your request.
Chatbots can successfully answer over 80% of regular questions.
Often also incorporated with apps, this tool can be used by clients to choose the kind of service or product they want, assist in making a request for it, track the location or timing of arrival, send updates on arrival, and process payment.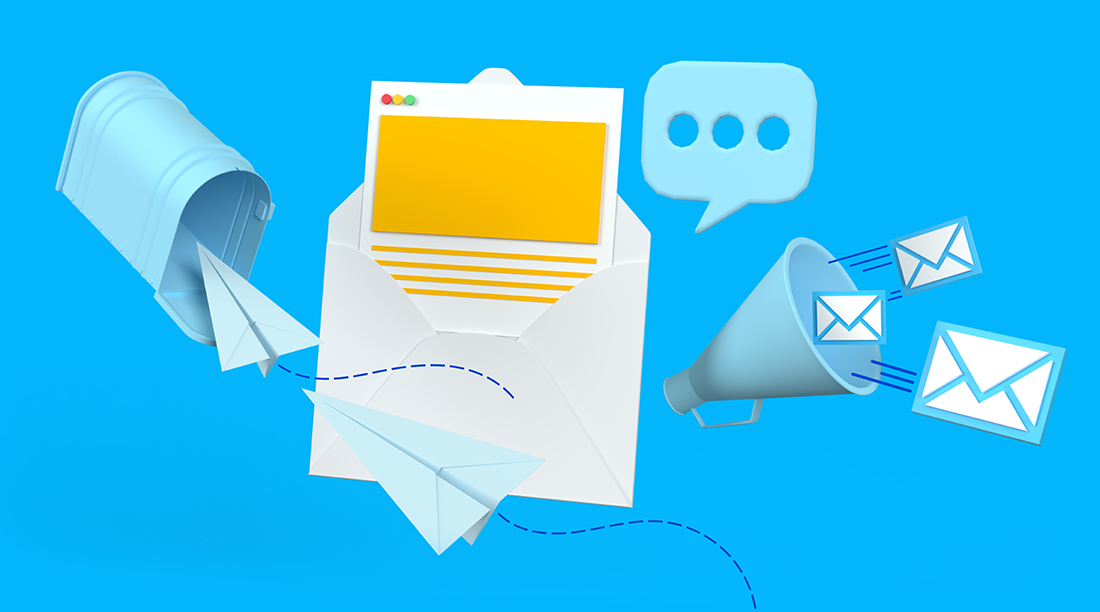 Conversational Marketing
Knowing the relevance of chatbots, the state of modern marketing is clear: it's become more conversational. People prefer it this way, and companies are responding accordingly.
When clients have an inquiry, 82% want an "immediate" response.
Conversational marketing provides an individual, genuine connection between businesses and customers. Unlike older concepts, this type of marketing accessible through multiple channels, allowing companies to interact with customers on their terms: through the devices, platforms and schedules that work best for the customer.
Ideally, the main goal of conversational marketing is to improve the client experience with a feedback-centered format that assists in greater engagement and better loyalty. You can implement this by incorporating direct contact methods into your company's online platforms, and by communicating an openness to assist.
Personalization
If you want your tree care business to stand out, your marketing will need to be personalized to your clients–things like custom products, content, emails and more.
As outlined in these personalization stats:
63% of consumers consider generic advertising blasts highly annoying.
80% state that they prefer to do business with a company that offers personalized experiences.
90% claim that they consider content personalization appealing to them.
To understand the impact of personalization, it's important to know what context it should be used in. Here are some companies that successfully use personalization:
Coca-Cola's 'Share a Coke' campaign.
Paper Style's segmentation of marketing emails.
ASOS's social connection options.
BustedTees' time zone-based emails
Using this approach can be as simple as using a personalized subject line in an email, referring to the client by name. The benefits from connecting with individuals on an interpersonal level can be stupendous for your marketing campaigns, and increase their effectiveness.
Video Marketing
Video marketing is one of the most essential marketing trends today and likely will be for the next 5-10 years.
The importance of incorporating video in your digital marketing is outlined through information below:
Video is undoubtedly the most widespread way customers learn about new products. Don't just assume that this means uploading content onto YouTube. There are many ways to improve engagement with your company's video marketing, whether it is through using a video post or by starting a live broadcast on Facebook or LinkedIn.
One of the main problems that advertisers have had in more recent years is the increasing shift to mobile devices. Things like long sales pages and emails are fading to irrelevance quickly because they're just too difficult to read through smaller mobile screens. However, the use of video can communicate the exact same information in a way that works well regardless of the device being used to access it.
If your website incorporates video, it's 50X more likely to deliver genuine search results in comparison to text. Why is this the case? Because people generally take video content as more interesting, platforms like Google push pages that have videos higher in its results.
Among the greatest things about the implementation of video marketing are that it allows for the easy reformatting and sharing of content.
For instance, if you've recorded a video to upload to your company's YouTube channel, instead of just ordinarily posting it onto YouTube, you could:
Transcribe it to a text version of the contents of the video, improving its accessibility.
Publish the transcription of the contents on your company's blog with the embedded YouTube video, to improve rankings.
Upload the video using the transcription as subtitles to Facebook (native Facebook videos generally have a much higher impression share and better engagement compared to shared YouTube videos)
Use the transcription as a blog article through a short rewrite and the addition of helpful resources and pictures.
Take the audio and use it for a podcast episode.
Incorporate video thumbnails in email marketing campaigns as well as the word "video" in the subject line to augment open rates by 19%.
Other video marketing trends that are becoming more popular:
Live videos are specifically popular with many businesses who use such tools for public interviews, product demonstrations and behind-the-scenes representations of the company, like life in their office, how their services are done or what company events are like.
1:1 video is when companies or marketers use custom video messages to communicate with clients rather than through the use of phone calls or emails. As the cost of film equipment decreases, and smartphone cameras become more high-quality, this approach is now easier than ever.
Video SEO is an extremely helpful tool when trying to make your video marketing more effective. Online videos are shown in search results, so the use of video SEO is becoming much more relevant. This would imply the use of text overlays or closed captions, in addition to a detailed video description, file name and title.
360-degree video content is becoming more and more widespread in marketing. The use of this interactive tool is increasingly available on many platforms –just look for a circular icon at the top left corner to slide the navigable video left or right as it plays.
A great example of how 360 ̊ technology works is presented through this video from Google.
Influencer Marketing
Influencer marketing is a form of referral marketing that uses public leaders or prominent people to share your company message to a bigger, usually more specific market. An influencer could be a well-known celebrity, but more frequently, these people are online YouTube personalities that engage a massive following and that can assist in spreading the word on your company or services through their various online channels.
Influencer marketing can also generally be seen as more authentic than corporate advertising:
63% of consumers believe and trust the opinions of products of influencers much more than what companies claim about such products.
58% of people have bought a product over the past six months due to an influencer's promotion.
For reasons like this, many popular companies have switched their advertising from campaigns incorporating celebrities to ones that feature real-life clients. Working with YouTube communities, many major companies work with a number of online contributors to promote their products in a more authentic way.
It's important to note that influencer marketing isn't just a brief trend: A recent study says that the spending for influencer-based advertising will reach $10 billion by next year.
Influencer marketing is also expected to be influenced by the growing use of artificial intelligence. Each year, AI has made the process of looking for the right influencers to work with faster and easier. It's assisting in identifying those with higher engagement, less fake followers, and with the best chance of creating a great return on investment (ROI).
Artificial intelligence is changing the practice of influencer marketing in these ways:
Image recognition using ANN (Artificial Neural Networks).
Analyzing influencer performance with the use of NLP (Natural Language Processing).
Determining potential engagement with ANN.
Finding how much influence an influencer has.
Reporting posts that go against disclosure guidelines.
Removing fake engagement and bots.
Research and employ this form of marketing to get a more specific and targeted result to your company's marketing efforts, as well as to improve your company's overall reach.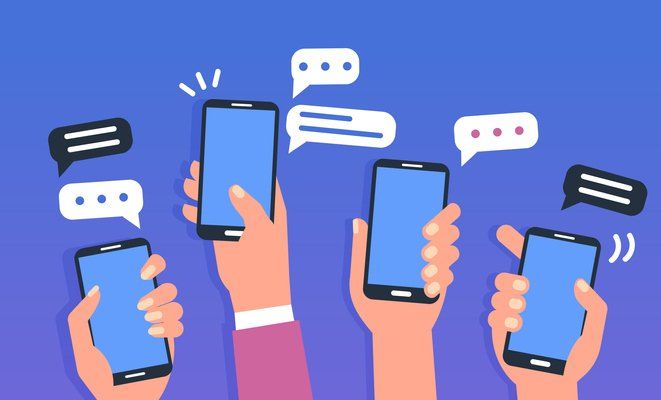 Social Messaging Apps
If you are under the impression that social messaging apps are only for sending messages to friends, you're wrong.
Take a look at these telling numbers:
This shows the true popularity of such social messaging apps, and given that people are clearly spending a lot of time messaging on them, it's a reasonable idea to market your services and products where potential clients are engaging the most.
Social messaging apps are extremely helpful in sending messages to customers individually, as they allow for personalization and provide value to the client experience. People also generally want businesses to have presence on various messaging apps as it's a simple way to contact them.
Why your company should use messaging apps:
Improve contacts
Easy delivery of information
Improved sales
Contact people about events or promotions
Keep a consistent relationship with customers
Quickly offer support and assistance when needed
Incorporating the use of these messaging apps can be pivotal in increasing your company's reach, presentation and quality of client support.
Visual Search
Visual search tools can bring the client experience to a new level. Using this, people are able to upload a picture to a visual search platform and use it as a search to get specific results based on what's included in the image.
A) Google Lens
Google Lens is a visual search tool created by Google, that recognizes items and various landmarks with a camera-based app.
You can do many actions that vary by industry and format with this program, with things such as:
Business cards: The scanner can be used to save phone numbers or addresses on the card to contacts.
Event flyers or billboards: You can easily scan and add an event to your calendar.
Landmarks or buildings: Get historical information, hours, and more.
Plants or animals: Identify and find out more about different species and breeds.
B) Pinterest Lens
Not unexpectedly, Pinterest has joined visual search innovation. They released Lens, a search tool that permits users to use a picture of a product to discover where to purchase it, search for related items or see pinboards of similar things. It essentially turns your phone's camera into a functioning search bar for products.
Since the release of the tool, Pinterest's Lens recognizes at least 2.5 billion home and fashion objects, and has initiated over 600 million searches through Pinterest's apps and browser extensions, as well as seen a 140% increase in use from its launch day.
It's good to note that in terms of social media today:
Marketers can obtain an edge over their competitors by joining this visual search trend to better attract customers and present their products in a more widespread way.
So, there it is! Our complete list of the 9 most essential and relevant digital marketing trends all tree care companies should look into over the coming years.
For any individual in online marketing, change is an expected part of the task. In these conditions, it's important to consistently look ahead and to embrace these new advancements, strategies and tools in order to maximize your company's advertising potential.