ArboStar CRM Module
Arborist CRM
Use our CRM tool to track your leads and establish long-lasting relationships with your customers.
The ArboStar Customer Relationship Management Software provides everything you need to manage leads and ensure that all customer interactions are both professional and organized. It offers much more than conventional software options, as this is an all-in-one platform that also allows you to create estimates, work orders, invoices, and manage clients and tasks. The CRM ensures that your business process runs smoothly and seamlessly. Here are just some of the features ArboStar offers:
● Manage your leads with ease
● Create accurate estimates by setting prices in advance, allowing estimators to calculate accurate estimates by merely selecting from drop-down menus
● Invoicing made easy
● Client management, on both a micro or macro level
● Detailed statistics and analytics, viewable by day, week, month, year, or any custom date range you desire
● Integration with email, phone, SMS, and VoIP, allowing for easy communication
● A fully all-in-one platform that does the work of a dozen apps (and more)
● Historical records of every encounter with a client (first contact, lead, estimates, work orders, emails, SMS messages, phone calls, and more, all organized by date and content)
Free Demo
ArboStar Awards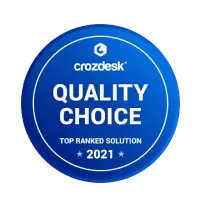 ArboStar fully Integrated CRM
Skip the Headaches With the Customer Service Management Software of Your Dreams
Turn Dozens of Apps into One With ArboStar
This is only the tip of the iceberg of what our client relations software has to offer. If you're ready to take your business to the next level, try out our CRM application and stop spending time on mundane tasks our app can automatically do for you.
Sick of juggling so many apps on your phone? Instead of hopping back and forth between more programs than you can count, switch to our CRM and have everything you need right at your fingertips.
Try ArboStar today and see why more arborists choose our software than any other customer relationship management tool. You won't be disappointed.